Los Angeles Region Basin Depth Map
---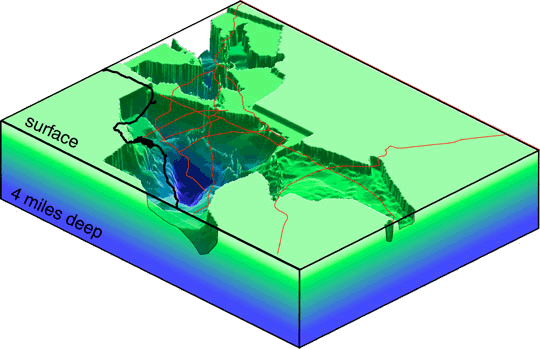 Two important local geologic factors that affect the level of shaking experienced in earthquakes are (1) the softness of the surface rocks and (2) the thickness of surface sediments. This image of the Los Angeles region shows the depth of sedimentary basins.
A basin depth calculator can be used to determine this thickness under specific areas of southern California.
Data for image courtesy of Harold Magistrale, San Diego State University.
Other images:
All images created by Ned Field.
Cooperating Organizations